Our Buddy Walk went just great!! Thank you to all of you who helped support us! Our local group together raised over $5,000! And they estimate that the Nashville walk raised over $38,000!! YAY!
Tonight was the kids' Fall Festival at Kassidy's school. They get to wear their Halloween costumes and play games and eat food! It's a lot of fun (and a little hectic! LOL)
We broke tradition this year and decided not to do Disney costumes... must be that California blood is slowing dying away... so sad... still I think the kids looked awesome!
Here is our modern stone-age family!!!

Flintstones... meet the Flintstones...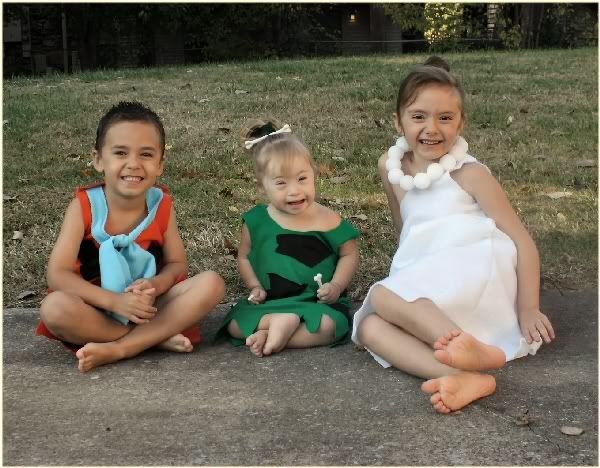 Fred and Wilma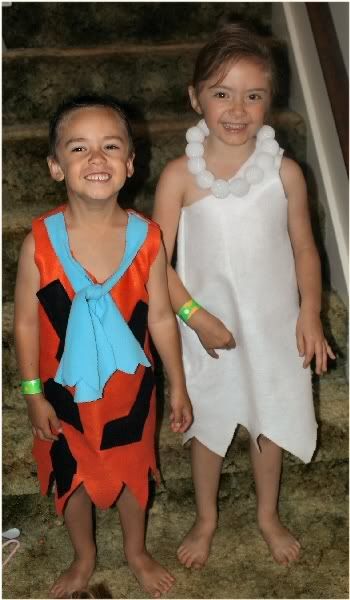 And my adorable Pebbles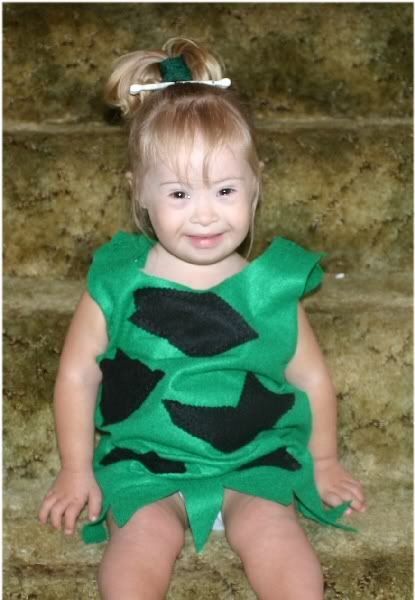 Austin aka Bamm Bamm... Kennedy's future husband ;)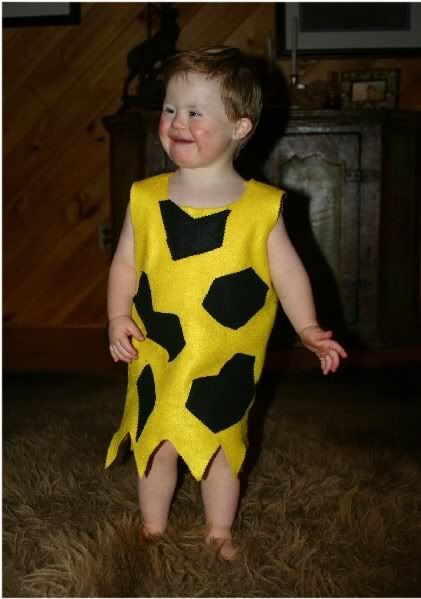 Don't they make a cute couple???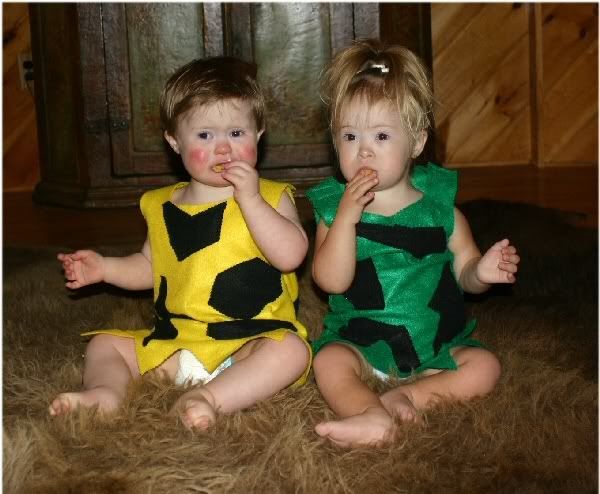 And a couple from the Pumpkin Patch!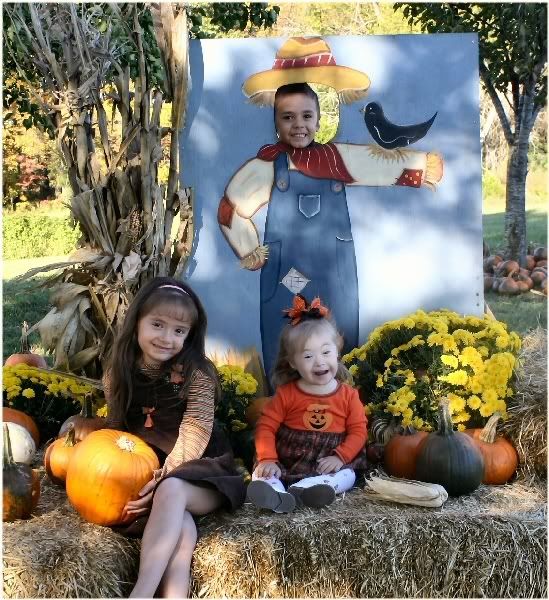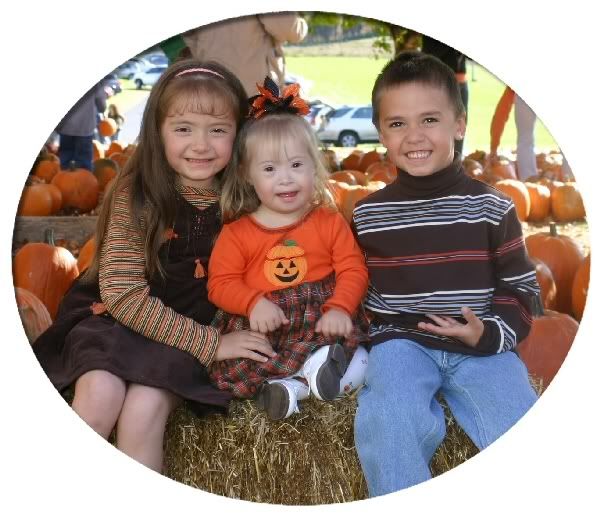 Until next time!