WBC: 2.3
Hgb: 7.4
Plt: 355
RBC: 2.56
Nt: .12
Someone tell Kennedy her counts are going in the wrong direction!! We are still here in the hospital... mostly still waiting for her to be 48 hours fever free, which she hasn't had one again since the other night and nothing has grown on her cultures, so we should be good to go there... however, if her counts go down again tomorrow, we'll have to stay due to those! Very strange! We're looking at the glass half full and slowly starting to pack... BUT we're being realistic and only packing things we can live without if we are staying one more day! HA!
We gave Keeghan his first taste of cereal tonight... he wasn't too sure what to think!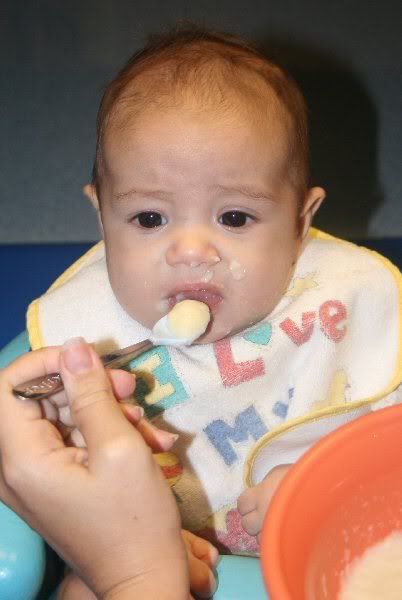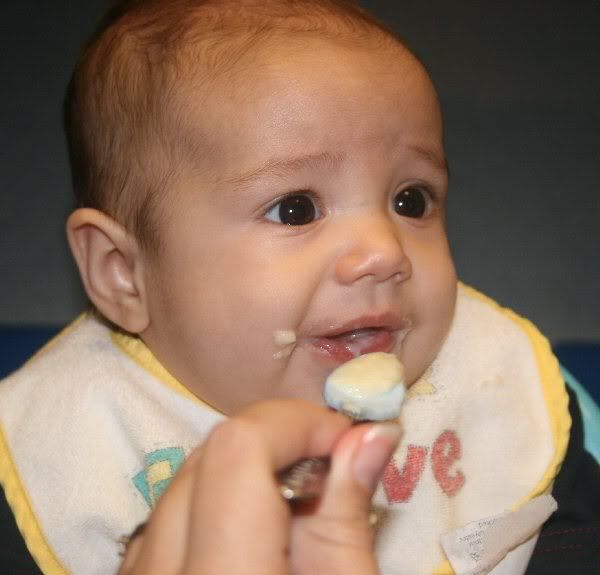 He kept coming back for more though!
Then Kennedy decided she was being left out sooo...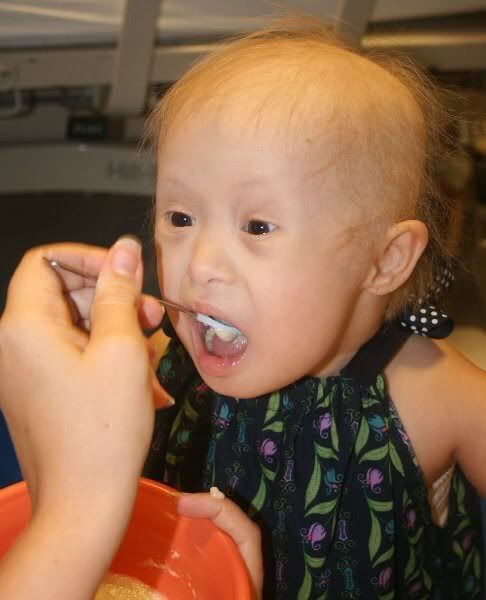 Now before you say I'm so mean, she LIKED it! LOL
As far as the theory of it making him not puke, there are a couple nurses up here who can tell you that is NOT accurate... sorry Maggie and Jessica!
Anyway, that's about it for tonight. Hopefully I'll be posting tomorrow saying we are on our way home... or maybe I'll even post FROM home!
I am thankful for "firsts". This was the last time I will ever give one of my babies their first cereal... but it was fun!