We had a fun day yesterday!! We went to lunch and got Philly Cheesesteaks from Sonny's. We've now been to Geno's, Pat's and Sonny's. We have a few more places we were told we had to try so I'm thinking we'll have our fill of cheesesteaks by the time we leave here! haha
After lunch we went to the graveyard where Ben Franklin is buried.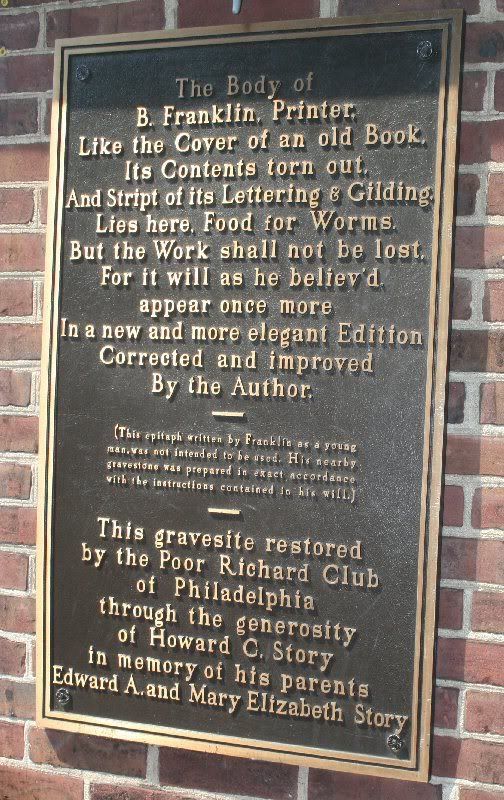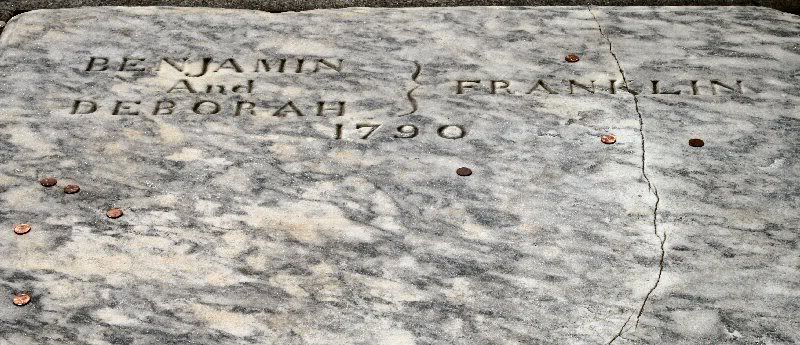 People throw pennies onto his grave because he coined the term (no pun intended): "A penny saved is a penny earned."
Unless you throw your earned penny on his grave and then it's a penny lost.
There are several other signers of the Declaration of Independence buried there as well.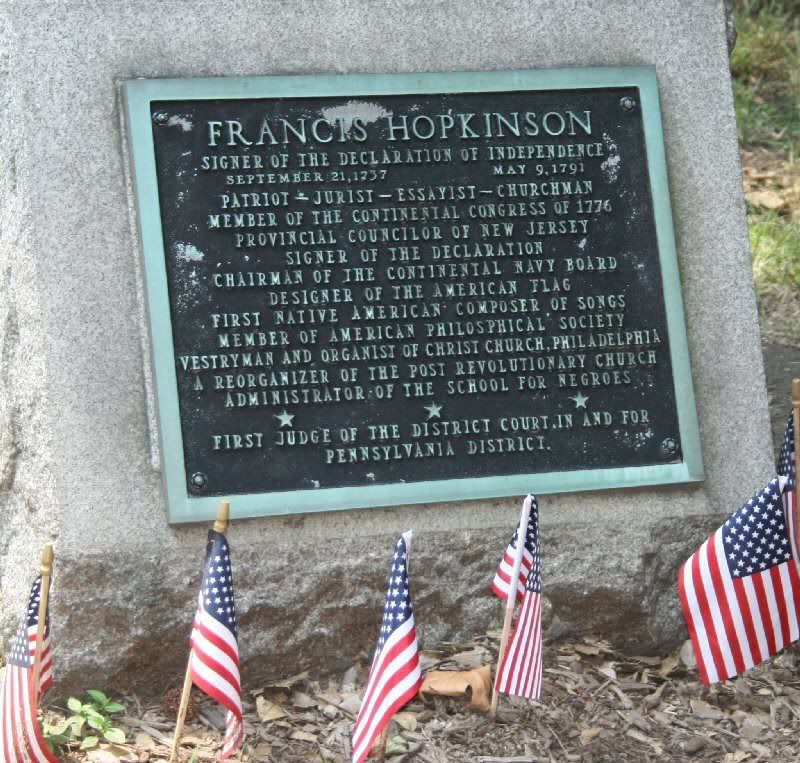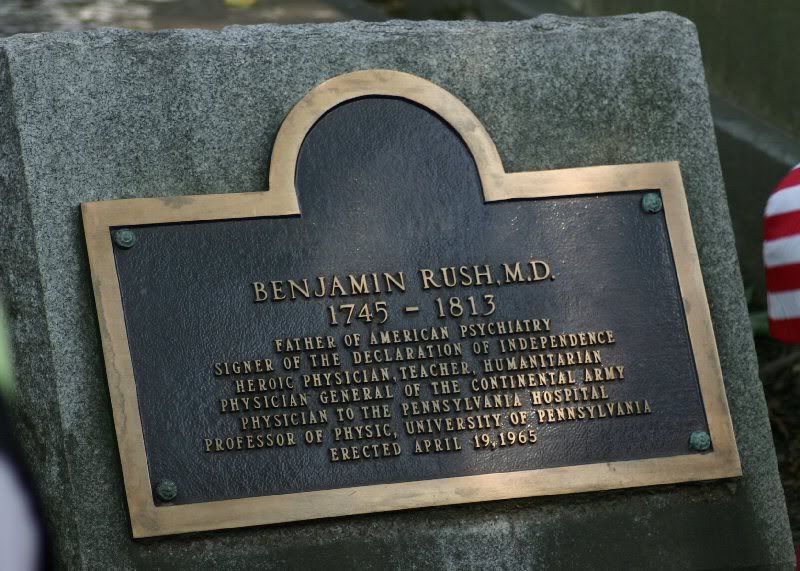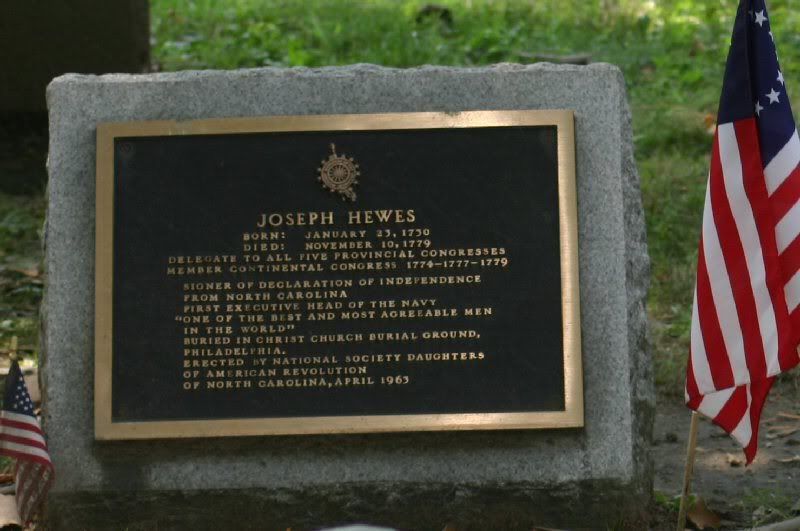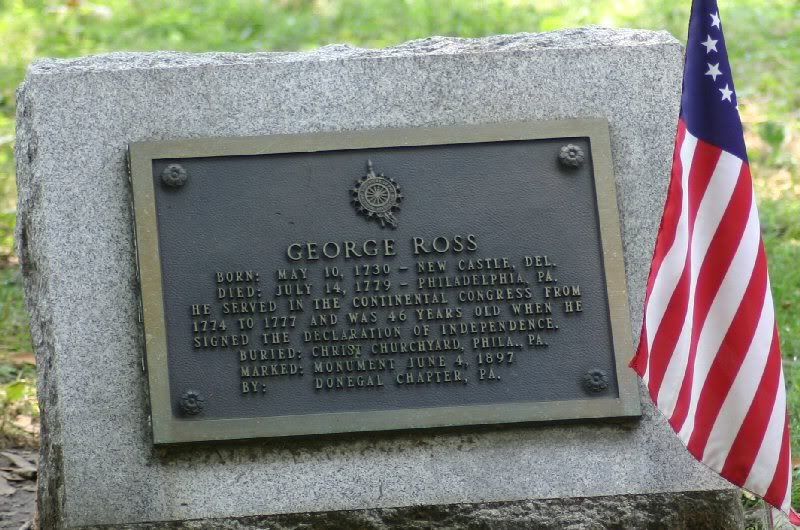 This tombstone especially got to me... not only are the husband and wife buried here but ELEVEN of their children who died from Yellow Fever. They all passed away before their parents. I just can't imagine. Thank God for modern medicine!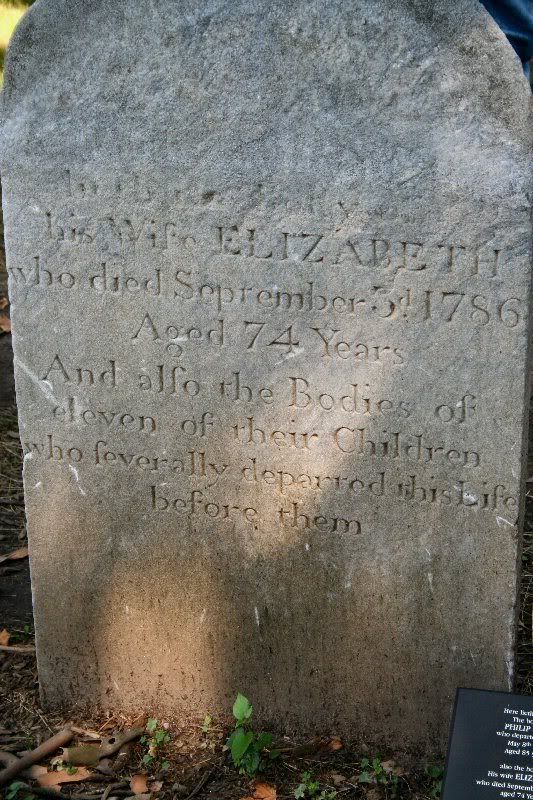 Part 2 coming later today... watch for it!