Here are pictures of Kennedy, from last night and this morning. I didn't get pictures while they were taking the pins out... Stephanie and I were both about to pass out! Something about taking screws out of your child's skull and seeing DEEP holes underneath! UGH!
She did SOOOO well! She got a little weepy when they were taking the back pins out because those are the ones that were so painful to her anyway. We were able to distract her with a book though.
Now she is back in a neck brace and will wear it for several months. Her CT looked great! Dr. Samdani said that he already saw a lot of bone growth and he was very pleased. We have to come back to Philly in about 2 1/2 months.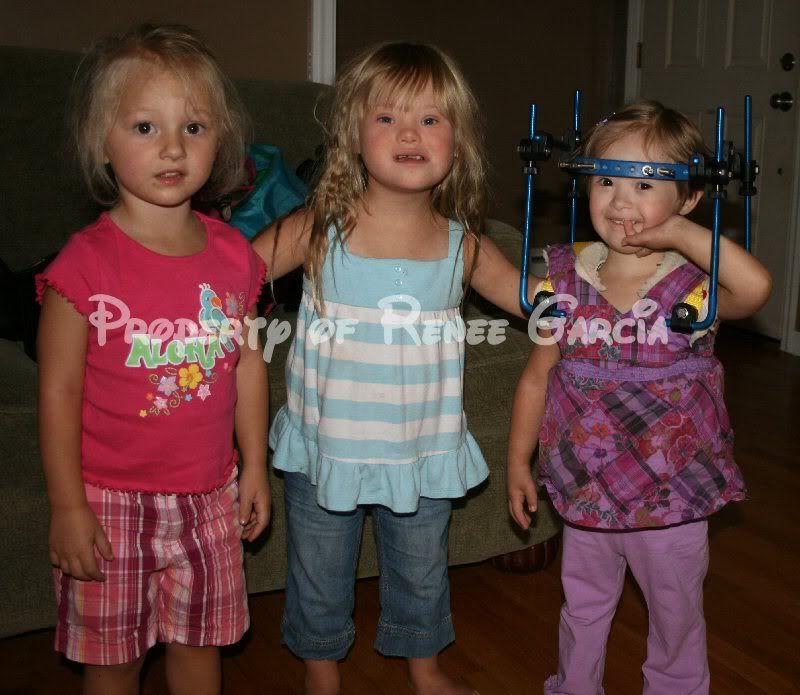 Olivia, Megan and Kennedy last night at Stephanie's house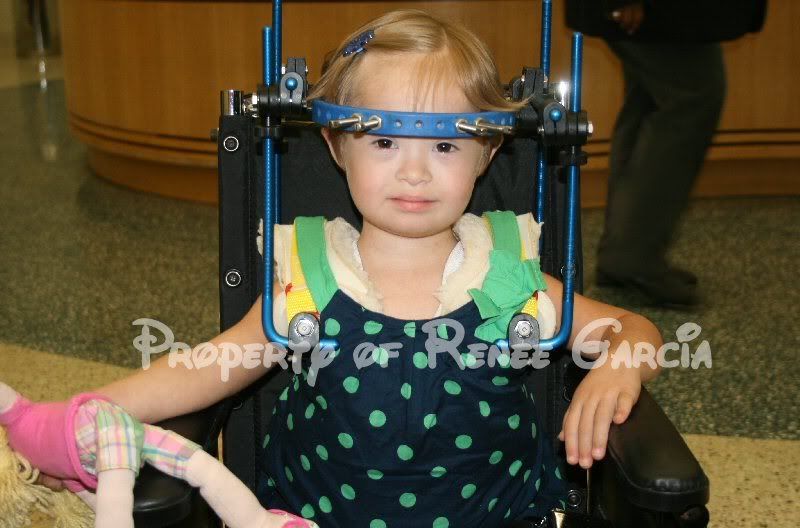 This morning before Kennedy's CT scan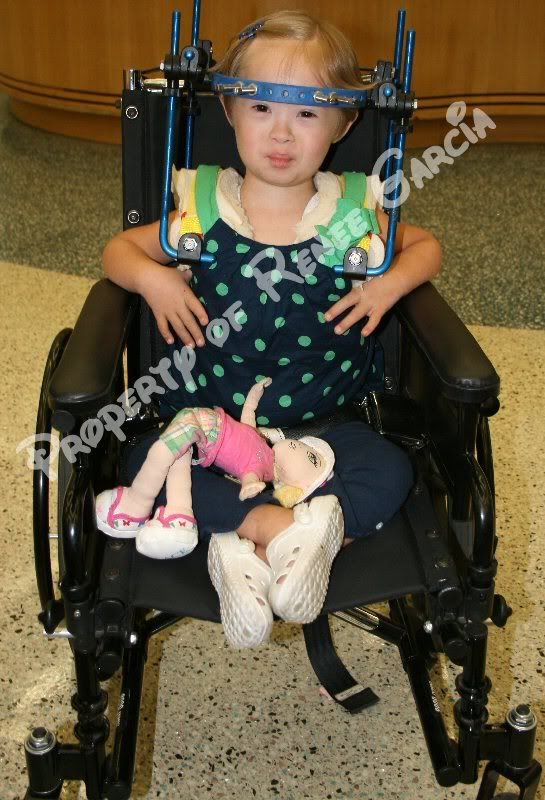 Being silly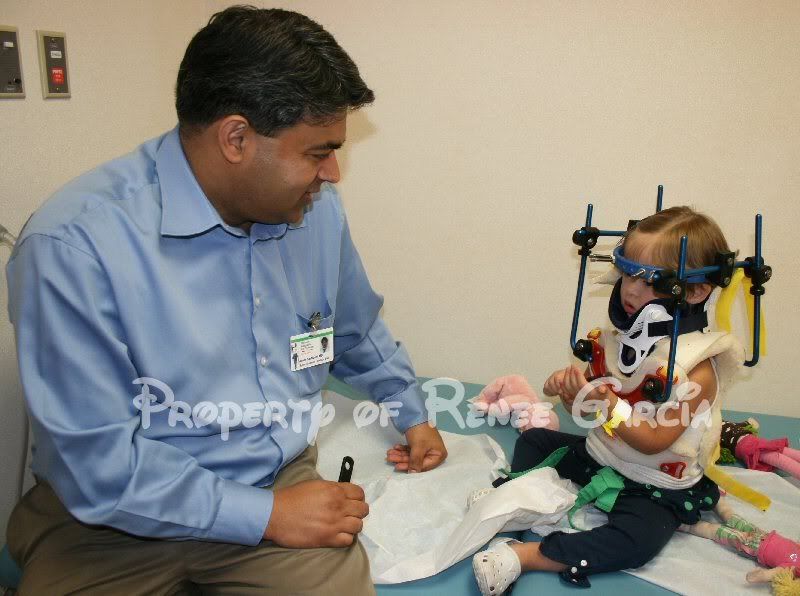 Dr. Samdani telling Kennedy he's going to take the halo off...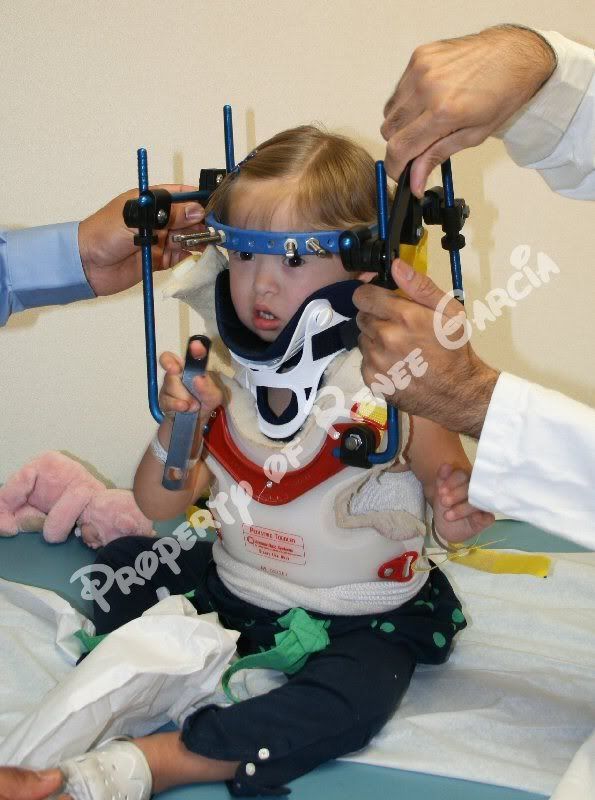 Taking off the side bars...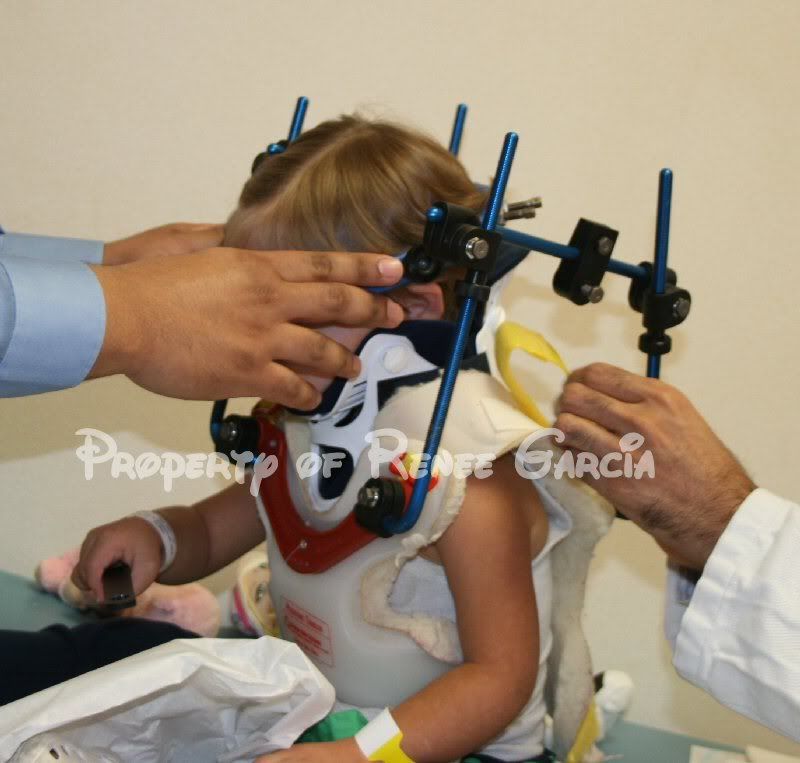 Here we go....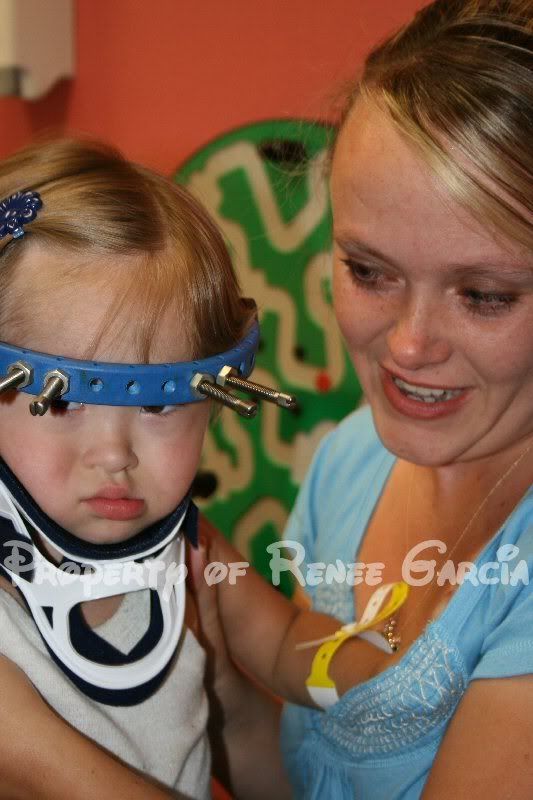 Bars are off! (Yes, I was crying!)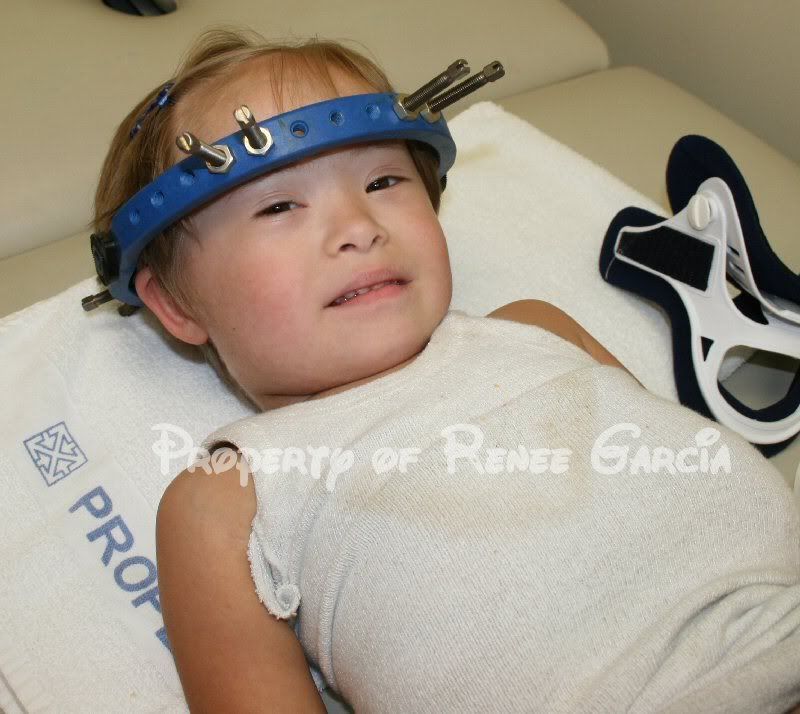 Happy to be almost free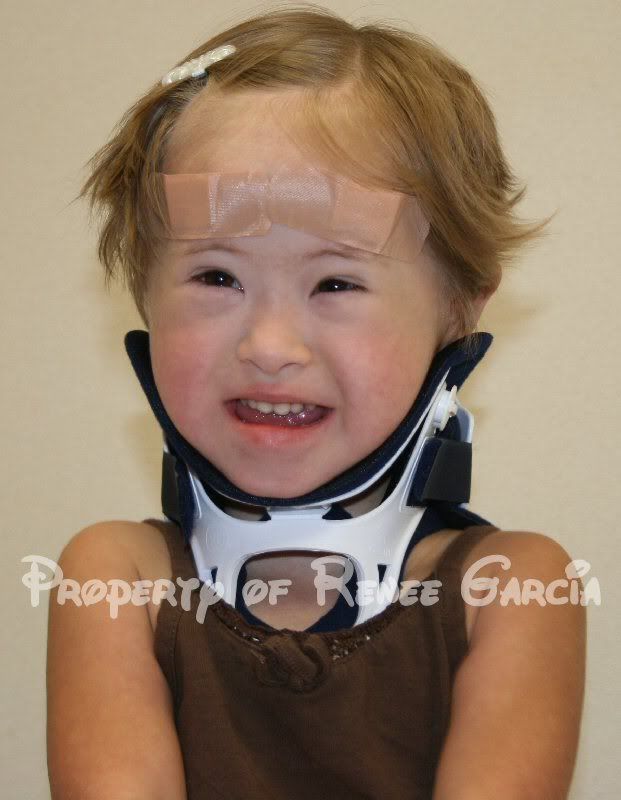 FREEEEEEEEEEE... ok except for the neck brace!

On a more personal note, I wanted to say thank you to everyone out there who has supported us with prayer on this journey, and to all those who love Kennedy and our family. It's been so amazing to hear all the stories of people who have been touched by her life, and even more the people who have been in similar situations and have written to tell me how it's helped them just to read of another family going through the same things. I know I have gained a HUGE amount of my strength from following other families who have been there, done that with their children and I am so thankful I am able to pass that on to other families going down the same path. I am so blessed to be Kennedy's mother.